History Lesson. Live in Luxembourg. 2012.
Drum1. Live @ Mesters. 2012.
Caffeinated 2 Piece Trash Rock
Bookings: mestersbookings@gmail.com
Review - Rock City, Nottinghamn 17/4/2012 via Sonicabuse
Review - Wagon+Horses, Birmingham 10/2/2013 via Midnight Punk
Live.
2013
——————————————
If anyone was planning to catch Knife Cutter in Europe over the coming weeks we've sadly had to sit this one out. Luckily the awesome Bear Makes Ninja have stepped in to join our good pals Alright The Captain so fear not! - Event page
——————————————
Store.
——————————————————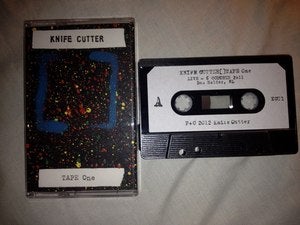 Limited to 100 copies
Side A - Live in Den Helder 2011 
Side B - OLD - 2008-9
Released on KTC 2012
——————————————————
Side A - Scolex/Jolly Hunting/ODLH
Side B - Kettle Hill
Released on Mesters 2010